< All gelato machines
Batch freezers for ice cream
Innova's latest generation ice cream batch freezers Movì is the latest generation professional electronic horizontal batch freezer: available in three lines, it is a functional, practical and reliable work tool.
The patented blade guarantees absolute hygiene inside the cylinder, perfect freezing of the mixture and total extraction of the ice cream at the end of each work cycle.
The A + system and the high-efficiency motors of Movì 60 A + ensure the lowest energy consumption respecting the environment and satisfying the most diverse production needs.
Sturdy

construction

Robust structure, in AISI 304 stainless steel in large thicknesses with self-supporting frame but compact in size.
Blending

in few minutes

In a few minutes, Movì allows you to perfectly mix the introduced mixture and thanks to the patented blade and the auto-expanding scrapers allow a complete emptying of the cylinder and the total absence of waste during extraction.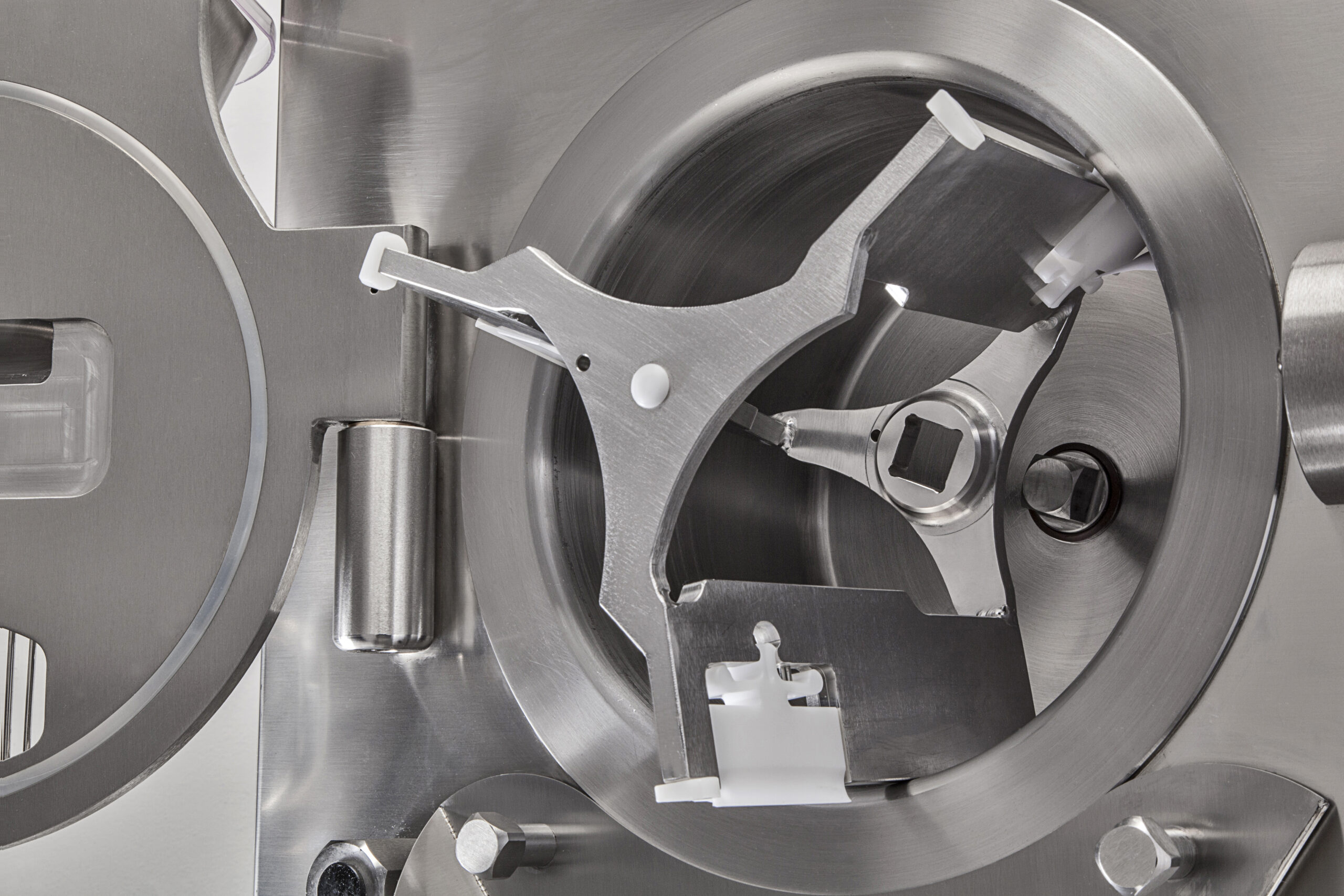 Intuitive

keyboard

The intuitive and essential Movì keyboard and display allow you to quickly set and program the desired texture parameters of the ice cream.
Speed

management

The use of the geared motor combined with an inverter ensures the possibility of managing various speeds during the processing phases and also optimizes maintenance costs.
Electronic

control

The blending process, once set, proceeds independently thanks to the electronic control of each phase, which allows you to optimize the time.
Quick

cleaning

A quick and complete cleaning is a fundamental objective: the simple uncoupling of the shovel with the female insert leaves the freezing cylinder closed for effective cleaning.
The pursuit of excellence as a

winning strategy: our pluses
100% Made in Italy
The high quality of Italian production. INNOVA ice cream machines are today a point of reference in the sector for their high quality, reliability and resistance.
5 years warranty
High level of reliability. Thanks to Plus Program - the exclusive service plan structured by INNOVA, it guarantees every need for maintenance on its machines for artisanal gelato.
A+ System
The innovative A + System used by INNOVA provides for controlled management of the cold and agitation at each stage of ice cream production.
Contact us
Fill out the form to request more information
Request information