Pasteurizers for ice cream
Flù is the professional pasteurizer conceived to produce artisanal gelato: it combines the ease of use to high performance and state of the art technology.
The four rotational speeds of the stirrer, the perfect management of the half load and the electronic control system make it an extremely flexible product.
The easily removable agitator and the simplicity of the tap make cleaning quick and easy, ensuring total hygiene.
Main features
EFFICIENT CYCLE
With Flù, the pasteurization work cycle is very fast, thanks to the use of highly resistant electrical resistors and to the four rotational speeds of the stirrer.
INTUITIVE KEYBOARD
A simple and intuitive keyboard makes programming fast, thanks to the possibility of setting the temperature up to 90° and to two distinct programs, one for a full load (up to 70 L) and another for a half load.
ELECTRONIC CONTROL
Flù's mechanics is managed by an electronic control system that constantly monitors the operations: this entails less maintenance, but also increases the life cycle of the machine over time.
QUICK CLEANING
The lid that closes the pasteurization tank can be quickly released without using tools, thus allowing to wash it quickly and easily to ensure total hygiene.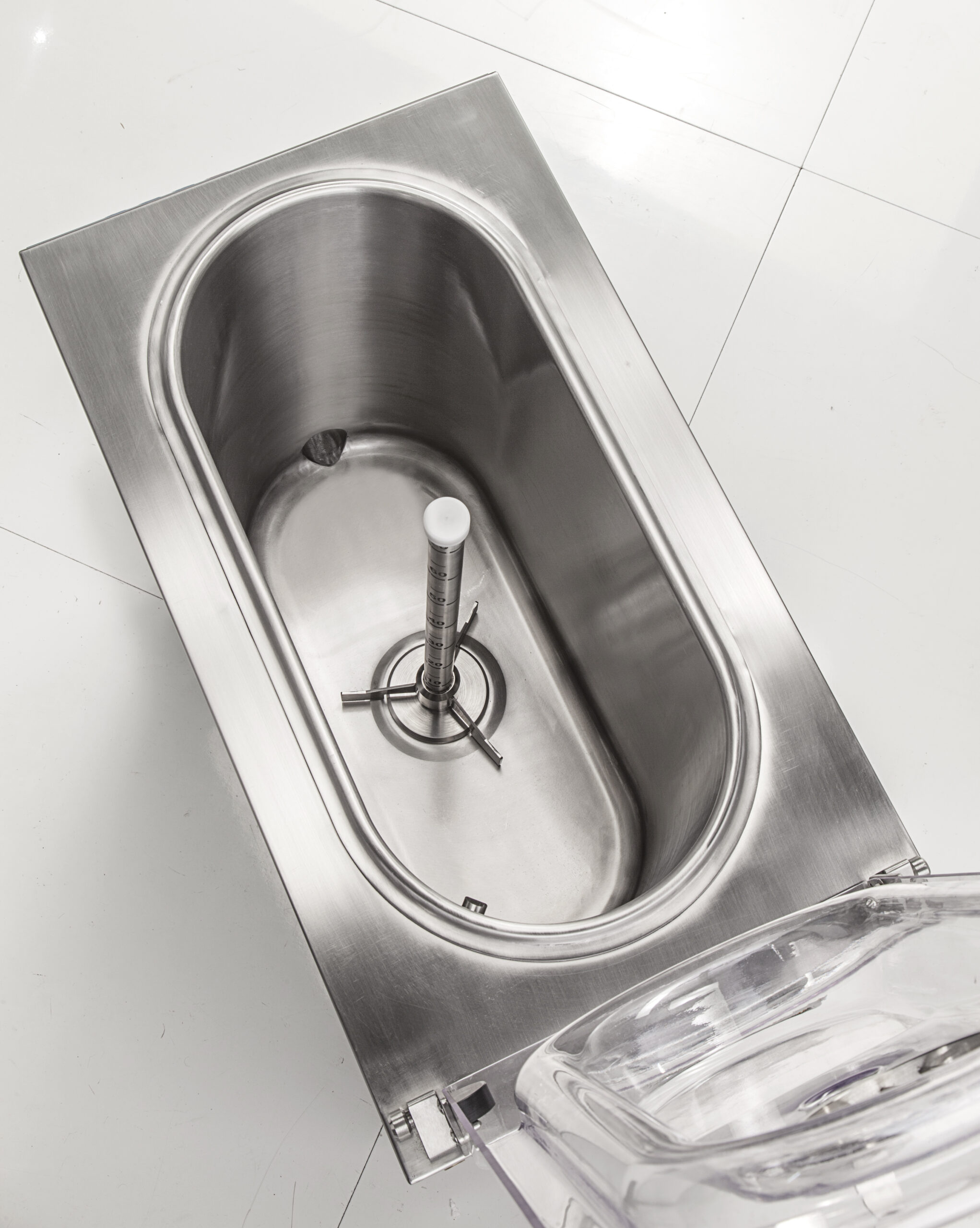 COMFORTABLE SHOWER
The practical showerhead inside the pasteurization tank is activated with a simple button for a quick and complete cleaning of Flù.
AUTOMATIC WASH
The special automatic washing system of the faucet, an exclusive solution of Innova, ensures perfect sanitizing even if the mixture is still present inside the pasteurizer.
The pursuit of excellence as a

winning strategy: our pluses
100% Made in Italy
The high quality of Italian production. INNOVA ice cream machines are today a point of reference in the sector for their high quality, reliability and resistance.
5 years warranty
High level of reliability. Thanks to Plus Program - the exclusive service plan structured by INNOVA, it guarantees every need for maintenance on its machines for artisanal gelato.
A+ System
The innovative A + System used by INNOVA provides for controlled management of the cold and agitation at each stage of ice cream production.
Contact us
Fill out the form to request more information
Request information